Access to high-quality information is crucial to providing medical care to patients. From ER surgeons to clinic nurses, many professionals rely on health information technology to ensure the best organization, communication, and analysis of medical data to accurately diagnose patients. How do these advancements improve medical care? Together, let's examine the purpose of health information technology along with the benefits these tools provide.
Health Information Technology Explained
Health information technology (HIT) —or simply health IT—is consists of advanced IT devices designed to store, share, capture, analyze, and track a patient's historical medical data. Using this medical data, practitioners can review all reports, tests, X-rays, and prescriptions to determine the best course of treatment for each person.
Health information technology streamlines the use and access of patient data. While there are many different applications available for health IT, each has the same purpose: to digitally innovate medical facilities and make treatment easier for both practitioners and patients.
Benefits of Using Health Information Technology
Hospitals, clinics, and private practices alike benefit from integrating advanced health information technology into their infrastructure. From phone app medical check-ins to automated prescription submissions, the advantages HIT devices offer seem as limitless as their uses. Here are a few key benefits this technology creates for healthcare:
Increased Data Accuracy
Healthcare workers need quick access to the most up-to-date information to determine the best treatment plan. Yet, the influx of information can be hard to search through, wasting precious time and energy that neither the physician nor patient can afford to lose. Thankfully, we at Kraft offer a great cloud storage service to healthcare providers specially equipped to store, protect, and support 24/7 access to patient data whenever needed.
Fewer Costs
Upgrading document management and services is a great way for businesses to reduce costs. This is especially important to healthcare, as many facilities struggle to afford the necessary equipment or resources to treat clients. Through Kraft's unique healthcare service, we help reduce costs in your practice with our Managed IT service, offering a variety of health information technology tools like:
Communication

tools

Data analytics

Custom application development

Project management
With fewer operational costs dedicated to managing outdated equipment, health information technology helps you control your budget, data, and supply inventory for your office.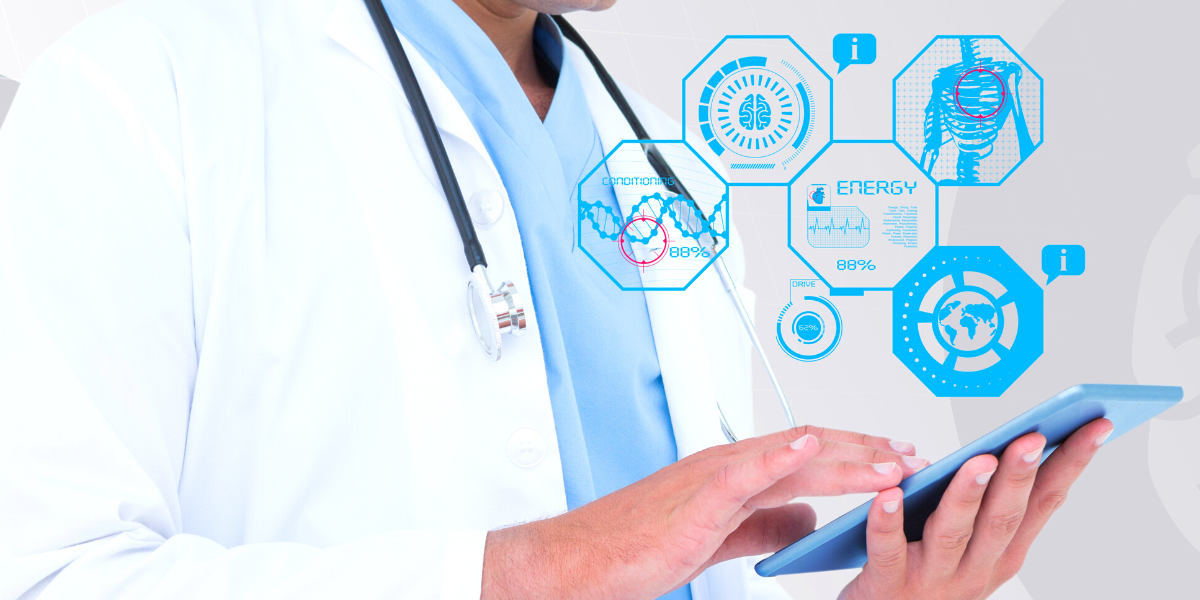 Health information technology provides advanced IT services with fewer expenses for facilities.
More Accessible Information
No one can be expected to memorize every patient's medical history or diagnosis. Nevertheless, doctors are pressured daily to produce quick and accurate results, which can seem impossible if data is disorganized. Kraft Business Systems understands the pressure medical professionals face every day; therefore, our health information technology is specifically designed to automate and optimize workflow to deliver records or test results anytime. This information is not only easy to access for authorized users, but also promotes collaboration between medical specialists of different fields to develop the best treatment for their patients.
Enhanced Patient Protection and HIPAA Compliance
At Kraft Business Systems, we recognize the importance of upholding the confidentiality of patient medical data. Thus, our healthcare service is structured with strict cybersecurity measures to prevent data breach disasters and full compliance with HIPAA federal regulations for your business. Along with regular audits and scans of your network activity, Kraft IT experts also provide HIPAA Gap Assessments to evaluate compliance, such as:
Flexible and secure document storage

Highly reliable, compliant technology services

Specialized healthcare IT cloud services
Feel confident in the security and privacy of your data exchanges with health information technology that prioritizes protection for you and your clients.
Optimize Medical Treatment with Kraft Healthcare Solutions
Health information technology continues to accelerate and improve healthcare for patients and professionals. Quick access to secure and organized data can help streamline patient recovery for the future. Create a better infrastructure for your practice with Kraft's Healthcare Solutions. Learn more by visiting our Industry Solutions page today.