Contracts are an essential part of managing relationships between business clients. Yet, keeping track of said documents can create stress as well as delays while trying to find the right paperwork. As a result, organizations use contract management systems to digitally track and manage their important information. Together, let's examine the benefits of a contract management system and how they can improve your overall workflow.
What is a Contract Management System?
A contract management system is software designed to digitally manage, organize, and secure the contracts you make with employees, partners, and customers. Through this system, individuals in charge of those agreements can create, share, and store contracts while using the information to improve your relationship with said client. What makes contract management systems unique is how they can automatically request, process, approve, and maintain each contract's important details for your business without constant oversight. In turn, company services toward the client are optimized to deliver the best results faster than ever before.
The Benefits of a Contract Management System
Listing all the benefits of a contract management system would be quite long to cover. No matter the size of your organization—small, medium, or large—a contract management system can handle whatever information you need. Below is an overview of benefits a contract management system can offer your organization:
Streamlined Contract Approval
Contract management systems can fully automate the contract process, cutting down on approval and delivery time. This includes the full creation, review, and development of contracts, which increases workflow efficiency by allowing employees to simply scan the documents. Another benefit of a contract management system is how it allows you to use personal e-signatures via email or instant messaging to send the contracts to be approved at any time. In turn, approval becomes an innovative and dynamic process when using a contract management system.
Increase Contract Visibility
One great benefit of using contract management systems is how all files are stored in the same sophisticated digital space. Cloud storage is recognized as a great means of securing valuable data from hackers, and contract management systems use it by allowing you to track, report, and restrict access to contracts. This process increases contract visibility to approvers and required business personnel, while simultaneously heightening cybersecurity and data privacy by requiring multi-factor authentication from all individuals.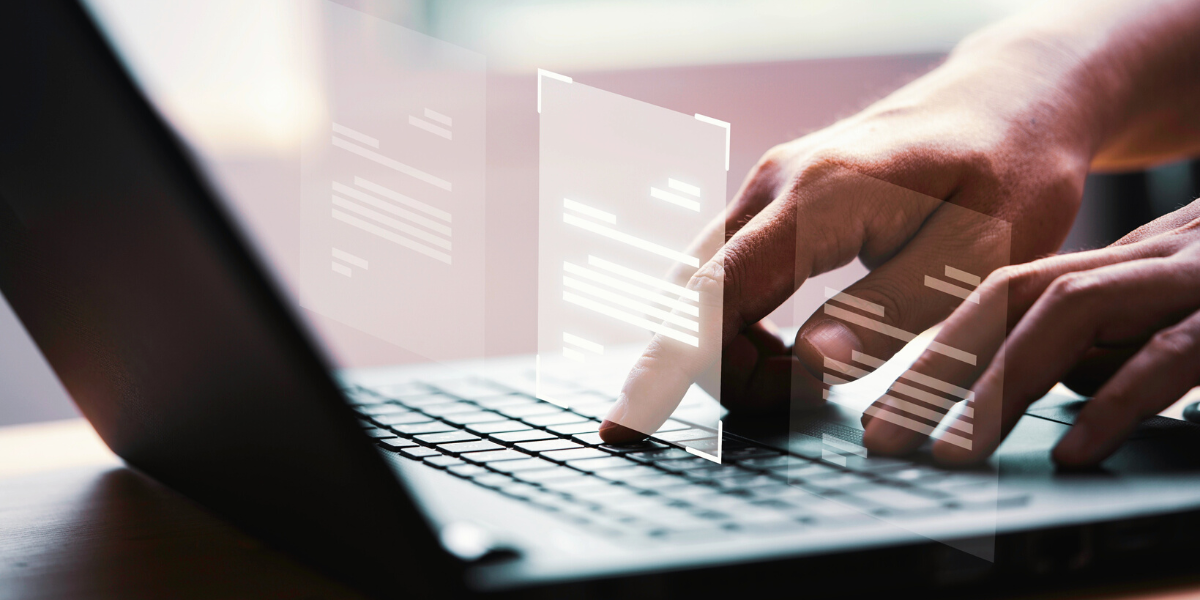 Contract management systems make it easier to track, report, and view all client files.
Renewal Notifications
Contract management systems don't just digitally store and secure your contracts, they also notify you when said contracts are about to expire. Once archived, the system marks the expiration date, and sends notices to business owners or employees responsible for the client contract. Since the system is customizable, you can personally set alarms to go off on a routine basis, giving you time to prepare in advance.
Assured Business Compliance
No matter what service you provide, each contract you make must meet current compliance standards. If not, your business could face serious fines or legal issues for lacking proper industry regulations. Among the benefits of a contract management system is that it tracks any changes in user access or contract requirements for you, marking areas to improve along with critical terms to keep.
Enhance Data Accuracy
Businesses using a contract management system have the opportunity to organize and update document information whenever necessary. Should customer details or terms of the business relationship change, authorized personnel can go into the system and audit information. This service reduces the strain on IT experts when reviewing information, and gives team members invaluable data to negotiate pricing, supplies, and other obligations for clients.
Assure Contract Control with Kraft Document Management
Businesses require more advanced and complex IT solutions to maintain and regulate their professional documents. At Kraft Business Systems, our Document Management services ensure your contracts are secured, updated, and organized on a regular basis for all your customers. Contact a Kraft expert today to learn more about our Document Management and IT services.